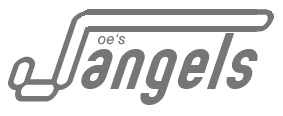 Angels, we did it again!
:: Admin please patch your security hole. Im not a hacker, but if a wannabe like me could deface your site, think what a real hax0r could do to your box! No harm was done to the server in the making of this file. Mail me and i'll tell you whats wrong, and to avoid being defaced again!! ::
mailto : joes_angels@hushmail.com
MOTD:

PERBEZAAN ANTARA PAS DAN UMNO
Dipetik dari Halaman : Dr. Azmi (Abu Azfar ) dengan sedikit pengubahan.
1. Penubuhan dan dasar
2. Sikap British
3. Kebangsaan vs Agama
4. Syarat Kepimpinan
5. Rujukan Tertinggi
6. Melayu vs Islam
7. Politik dan Agama
8. Wawasan 2020 vs Wawasan...
9. Kepimpinan ...
10. Laungan
11. Konsistensi
12. Tema Perayaan
13. Juma'at vs Ahad
14. Penerapan Nilai Islam
15. Penerapan...II
bersambung....
Shout to: WanKB, Mumbra(JB), D0L(ex raja sg. wang), bundut, K3N(kent master..), vaLUe(cc gawd!!), BudakJawa(email aku wei!), N4M3L355(otai), corpsie, AmatHina(mana pergi?), |kid|(biler coffebean?), c9(kacang lupa kulit), packetstorm, @stake(previously know as hackernews), attrition.org, sm0ked crew, GFORCE, WFD and to all those freedom fighter hackers...
Lamah to: *.il(free palestin..j00 dumb ass),antionline,#bnc#shell#cc@dalnet,duck(fuck j00) and to those who just being gay!!
ps: copied the old file to blah.bak